Activity 1
Crop yield monitoring using CGMS
Evaluation of technical and usability aspects of CGMS in context of the target regions, and identify the main driver of yield variability.
Adaptation (extension, simplification) of the CGMS platform by including those biophysical drivers.
Collection of field experimental data for calibration and evaluation
Piloting of CGMS in selected target regions (running at pre-operational level)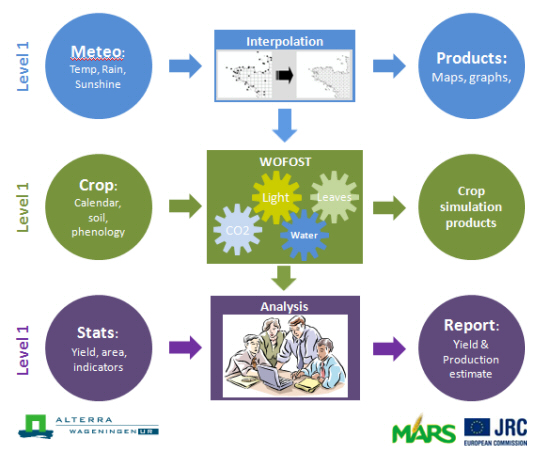 Morocco
The European CGMS system was adapted and re-parameterized according to the local conditions. Improvement has been taken place, especially at levels of the phenology, crop calendar and soil moisture or water balance. After this recalibration, the new CGMS (CGMS-Maroc) performed considerablely better than the original European MCYFS version, although some improvement margin still exists.


Figure: Best performance of the various indicator categories for Durum wheat (DW) and soft wheat (SW).
A new E-AGRI viewer was built up allowing to visualizing the output of CGMS simulation in the study region. This task was not initially planned in the Description of the Work.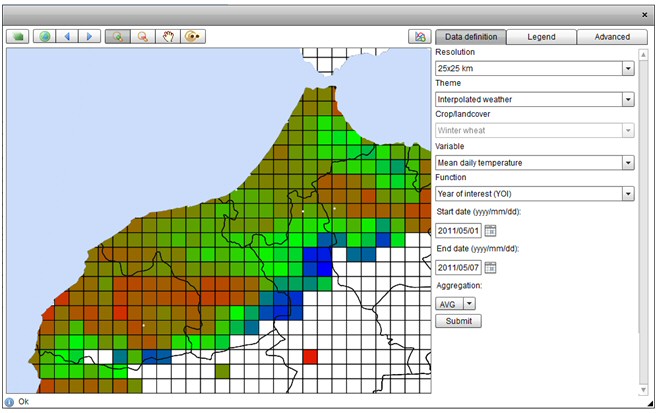 Figure: New E-AGRI viewer application for Morocco
Huaibei Plain, China
For simulation in the study region of Anhui, the visualization is helped by the original CGMS viewer: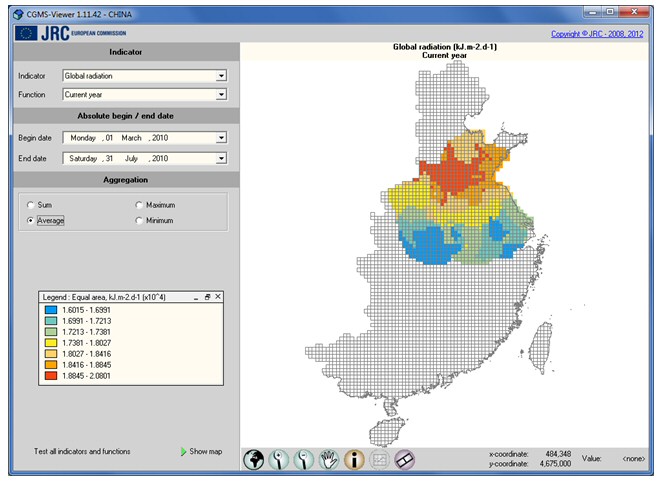 Figure: CGMS viewer for application in Anhui, China
CGMS-MAROC web site
The INRA, in collaboration with the National Meteorological Office (DMN) and the Departement of Statistics and Strategy (DSS) providing resources from outside of the project Consortium, Created the dedicated CGMS-MAROC web site. The general public can browse and undertak the basic meteological queries, analyses and visualization. The registerd users have the possibility to carry out the crop growth monitoring in depth. The link has been extended to the Ministry of Agriculture of Morocco.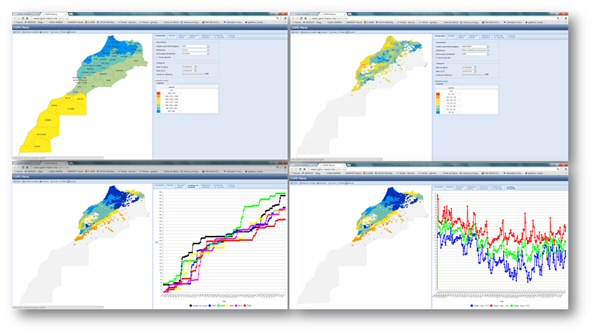 Figure: Screencapture of the CGMSMAROC website
Deliverables