Activity 2
Crop yield monitoring using BioMA platform
The activity is developed to monitor rice or wheat yield in the two target regions using a multi-model approach. The specificity of the platform lies on its capacity of capturing the peculiarities of specific sites and/or seasons through the different sensitivity of the implemented models to driving variables. The following tasks are structured:
Data collection for BioMA adaptation to China (rice) and Morocco (wheat)
Calibration of the BioMA models for rice in JIANGHUAI Plain (China) and for wheat (Morocco)
Evaluation of the BioMA suitability for multi-model monitoring and yield forecasting of rice in JIANGHUAI Plain, China and wheat in Morocco
Deployment of adapted software platform to local users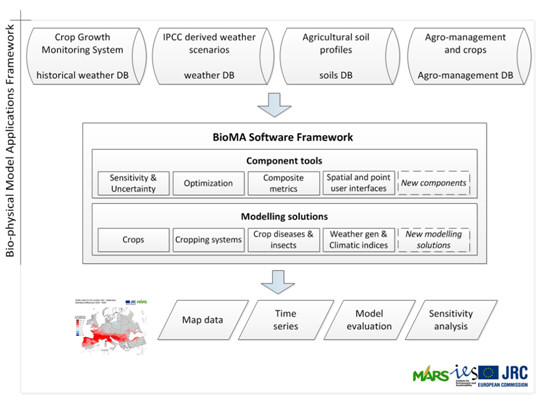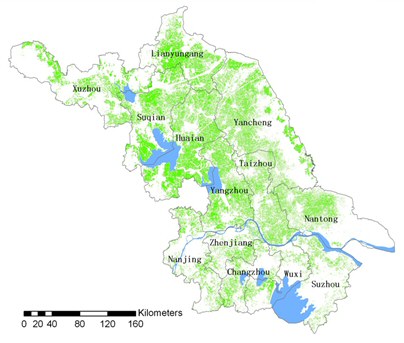 Figure Crop mask of rice (green areas) in the Jiangsu province

Figure Maximum value of aboveground biomass simulated by WARM in: a) 1999 growing season; b) 2006 growing season. Grid cell resolution is about 25×25 km.
A BioMA plateform containing two crop simulators CropSyst and WOFOST for wheat growth monitoring has been implemented and evaluated.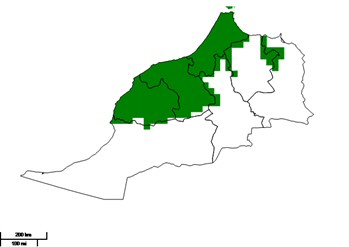 Figure: Crop mask of wheat (green areas) in Morocco

Figure: Maximum value of aboveground biomass of the soft high variety simulated by CropSyst in: a) 2010 growing season; b) 2012 growing season, under water limited conditions.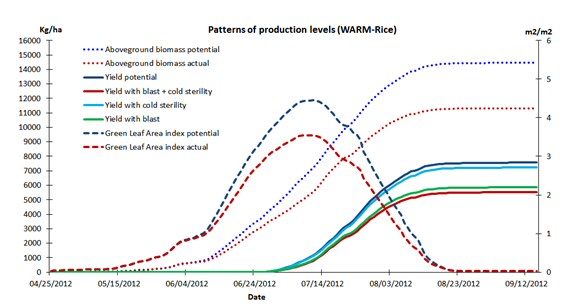 Figure:Rice simulated by WARM for potential, disease-limited, and a-biotic factors-limited conditions.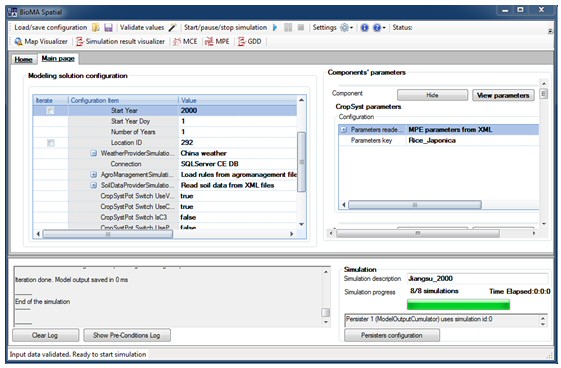 Figure: Simulation of rice in Jiangsu: the BioMA graphical user interface